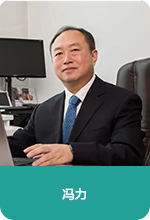 Li Feng, PhD, Professor
PhD supervisor, Deputy director of Harbin Veterinary Research Institute of Chinese Academy of Agricultural Sciences, Chief scientist of swine digestive tract infectious disease innovation team, Expert of special government allowance of the State Council, National outstanding talents in agricultural scientific research, The first batch of Longjiang science and technology talents, Outstanding young and middle-aged expert in Heilongjiang Province and Head of Heilongjiang Province's leading talent team. Vice Chairman of the Chinese Association of Veterinary Medicines, Vice Chairman of the Veterinary Immunology Branch of the Chinese Society of Immunology, and Vice Chairman of the Heilongjiang Society of Animal Husbandry and Veterinary Medicine.
He mainly engages in basic research and applied research of porcine coronavirus, rotavirus, parvovirus, etc. He has presided over more than 20 national, provincial and ministerial projects. Obtained 3 national new veterinary drug certificates, 4 national invention patents, and formulated 2 trade standards. He won 2 national awards and 10 provincial and ministerial awards. Published 14 monographs, and published 69 SCI articles in JVI, JBC, EMI and other magazines, among them 60 SCI articles by the first author or corresponding author. Cultivated 47 graduate students.