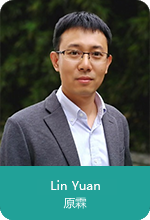 Lin Yuan PhD,DVM China Animal Disease Control Centre
Dr. Lin Yuan, senior veterinarian, received his DVM degree from China Agricultural University. From 2009,he has worked in China Animal Disease Control Centre (CADC). He is currently the Director of pathology laboratory of National Veterinary Diagnostic Center (NVDC) & OIE Reference Laboratory for PRRSV at CADC.
His current research is focus on R&D of Reference Materials of veterinary diagnosis、digital PCR. He has received 4 certificates of the ASFV and PRRSV national certified reference material from state administration for market regulation. He has developed series of digital PCR,including PRRSV、ASFV、CSFV、FMDV、AIV …. He has published 9 veterinary industry standards, more than 10 articles and patents.